Asset Management
Use technology to gain insight and control over your business assets.
Fieldfusion enables efficient leveraging of your business assets to help increase profitability.
Both fixed and mobile assets are essential to your business. Not only are they required for every job, they're important to track for compliance and safety. With Fieldfusion you gain control of your assets through accurate and intuitive recording and management tools.

Fieldfusion provides unrivalled control for engineers and mobile workers, updated in real-time. This means increased confidence when carrying out surveys and completing jobs. Alongside the customer portal, there is a seamless link between customers, jobs and staff.
Insightful
Know when and where assets are being utilised, to provide insight for maintenance, safety and compliance requirements. Meet these obligations by having the right information immediately accessible for those who need it.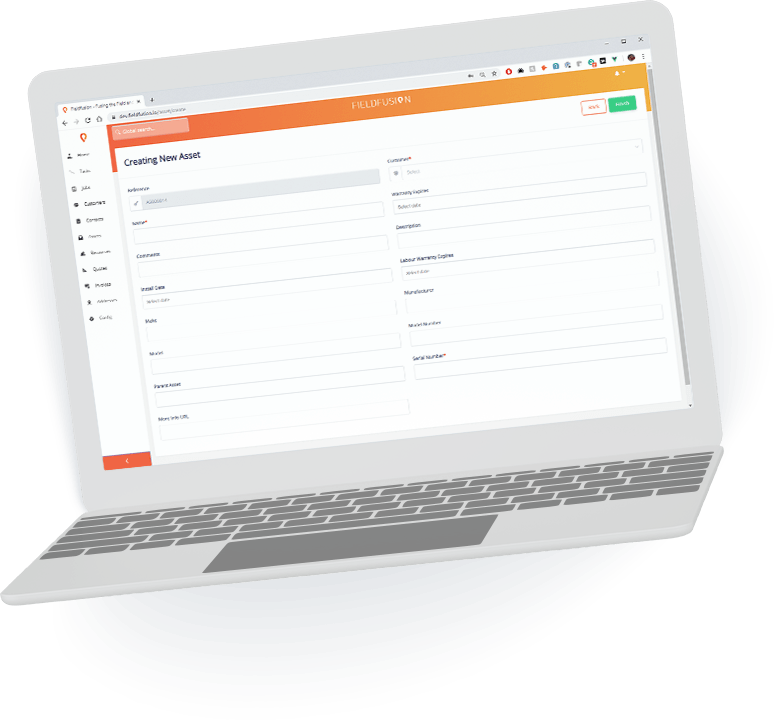 Accurate
Automation enables accurate and uncomplicated asset management procedures within the Fieldfusion system. Information is accurate because it is updated in real-time, providing a cornerstone of Health & Safety.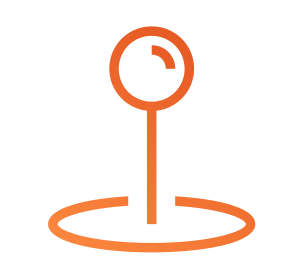 In Control
Ditch multiple complicated maintenance scheduling spreadsheets by choosing Fieldfusion. With a clear overview of everything from maintenance schedules to job locations and asset requirements, Fieldfusion system puts you firmly in control of your asset management.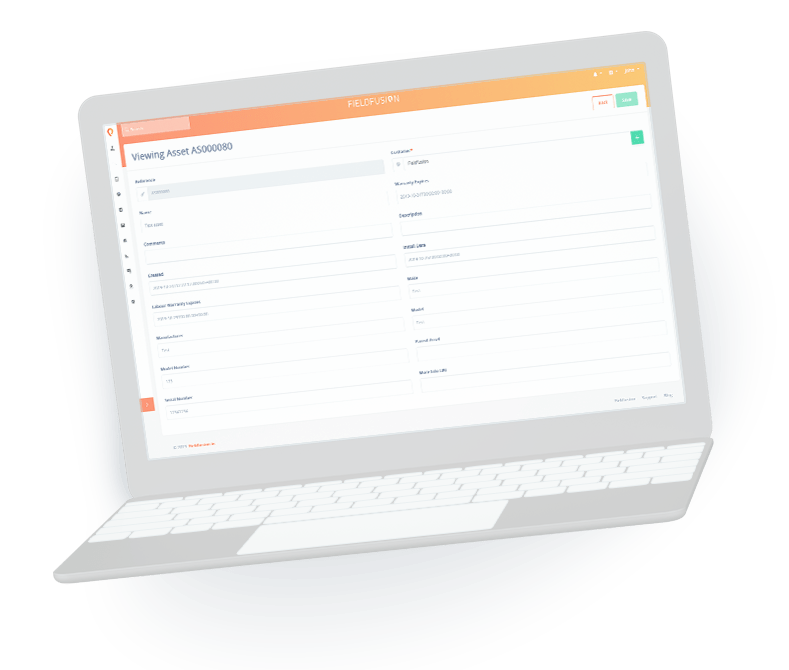 See Fieldfusion's asset management features in action...