Coronavirus Field Service Resources
We've collated a number of regularly updated resources—both created by us and available publicly—to help business owners protect themselves, their business, and their employees during the coronavirus (COVID-19) pandemic.
Coronavirus Severity Tracker
A tool created by Fieldfusion for companies carrying out work out in the field which is vital to public health and safety during the Coronavirus (COVID-19) lockdown. A list of destinations you need to travel to can be uploaded or pasted using UK Post Codes. We'll then compare this data against the infected regions, enabling you to make better-informed decisions in the field.
Use the tracker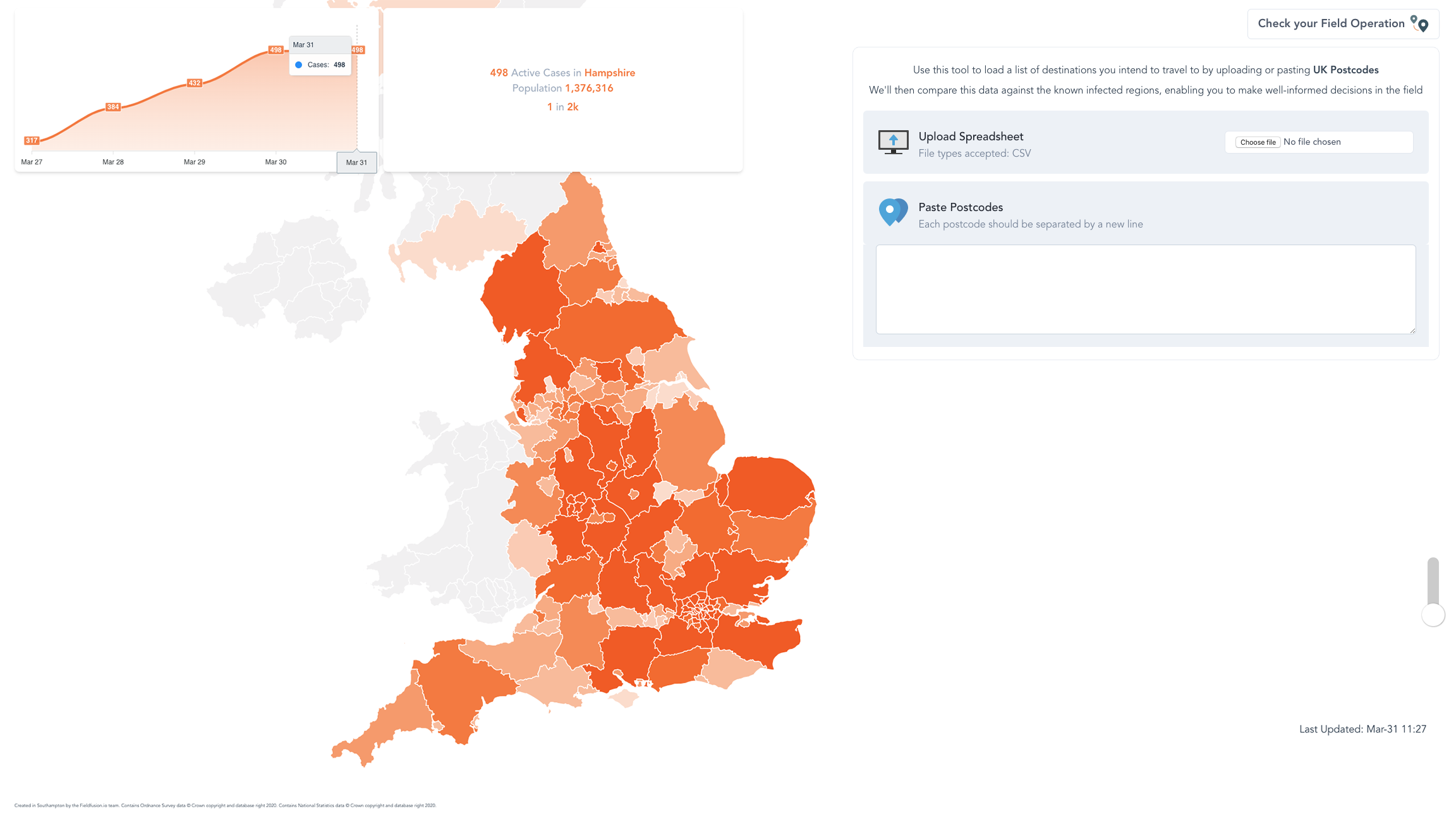 Symptoms of Coronavirus
Unless you are considered a key worker, everyone must stay at home to help stop the spread of coronavirus. This includes people of all ages—even if you do not have any symptoms or other health conditions. Image "Symptoms of coronavirus disease 2019" by Mikael Häggström, M.D. used under license (CC0 1.0)
More information from the NHS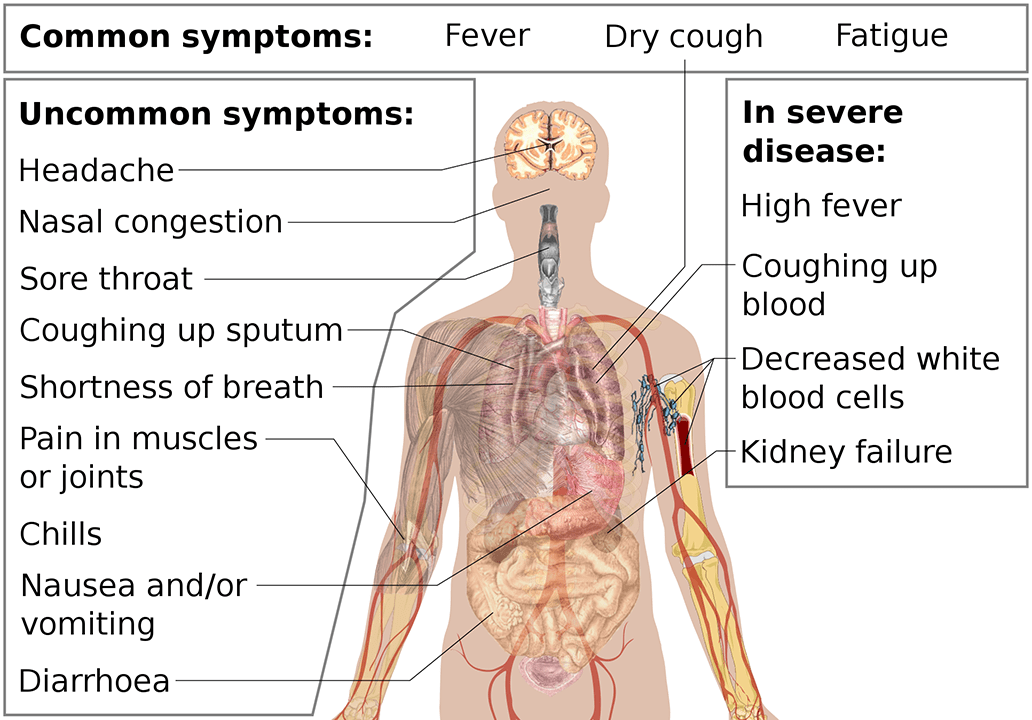 STAY SAFE. FOLLOW THE ADVICE.
UK Government Coronavirus Resources
With the rapidly changing news and growing concerns about coronavirus, we at Fieldfusion would like to do whatever we can to help and aim to provide valuable and relevant resources as the situation continues to evolve.