Job Sheet Management
Fill and send job sheets to engineers on site, who can sign-off once complete.
Streamline your project management by giving your workforce the power to fill, send, update and sign-off job sheets within one end-to-end system.
Organisations utilising a mobile workforce are often hindered by physical job sheets and manual processes leading to lost paperwork and wasted time. With Fieldfusion everything is cloud-based so you can go 100% paperless. Office staff complete a digital job sheet, upload it to a field technician's mobile device; they can then update it and get it signed-off electronically.
Issuing Electronic Job Sheets
Engineers in the field use Fieldfusion to complete a site survey, uploading a photo of the work area and completing RAMS. Office staff get an instant notification and use Fieldfusion to check resources and assign assets, creating a job sheet immediately. An installation is scheduled for the next day.

Alternatively, a field tech may be able to complete the job there and then. In that case, all they need to do is update the job sheet using the Fieldfusion mobile app, signing it off once complete.

Instant updating between the office and field removes the margin for error, eradicates duplication and makes the entire process more efficient. Creating a highly organised and centralised approach through Fieldfusion allows your business to increase strength, agility and profitability. You can book more jobs, more efficiently, more often.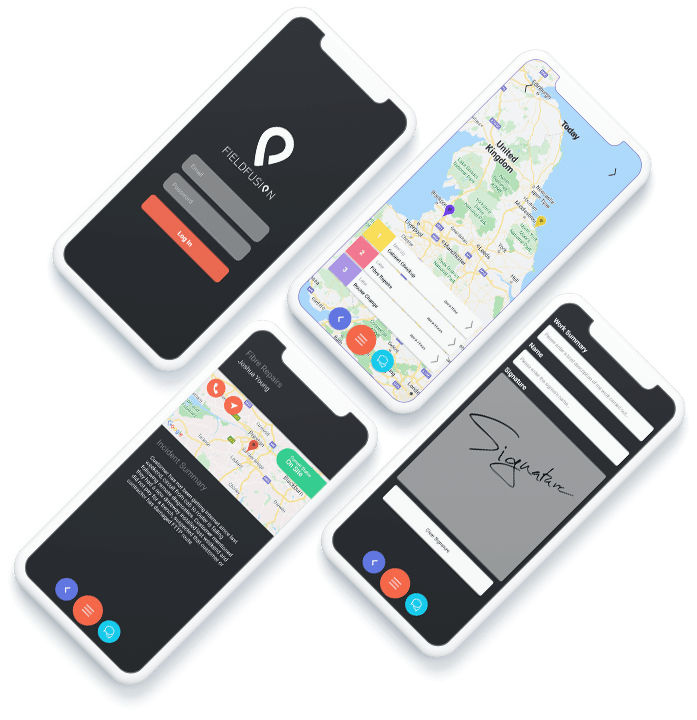 Job Sheet Tracking
Fieldfusion brings you intelligent insight. Manage jobs from an initial enquiry through scheduling to completion, invoicing and after-care. Track and analyse progress, performance and success criteria. Combined with our industry-leading dashboards and reporting functionality, you're in control with insights on what engineers have completed and where. Fieldfusion provides you with a clear and accessible task history.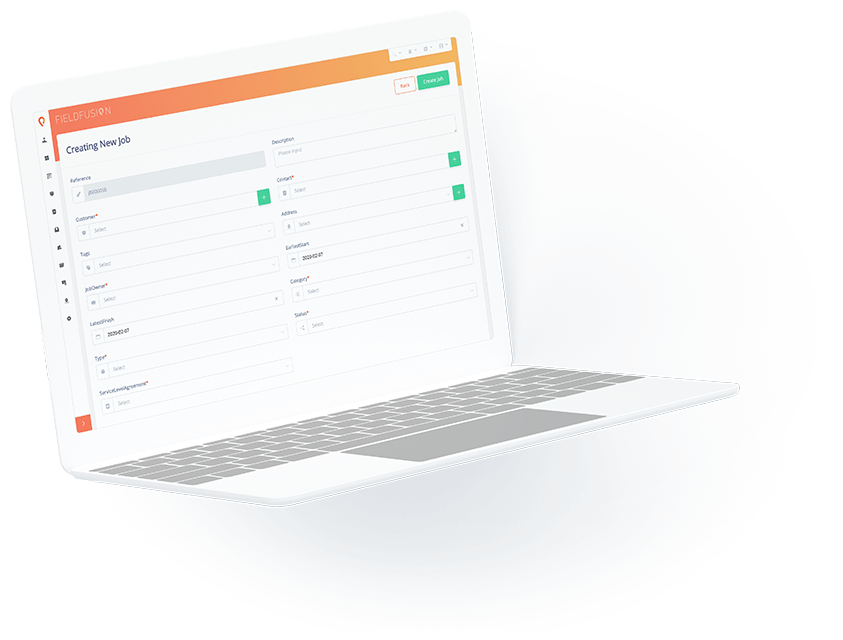 See the job sheet management features of Fieldfusion in action...