Roofing
The Fieldfusion mobile workforce app provides structure for your roofing business.
The Problem:
As a roofing contractor, you have a range of individuals and teams working in the field. You need to respond to reactive call-outs, and manage planned jobs such as full roof replacements or installation. All on top of managing your mobile teams' risk.
Real-time
Fieldfusion enables real-time updates to schedules and job management according to workforce availability and skill.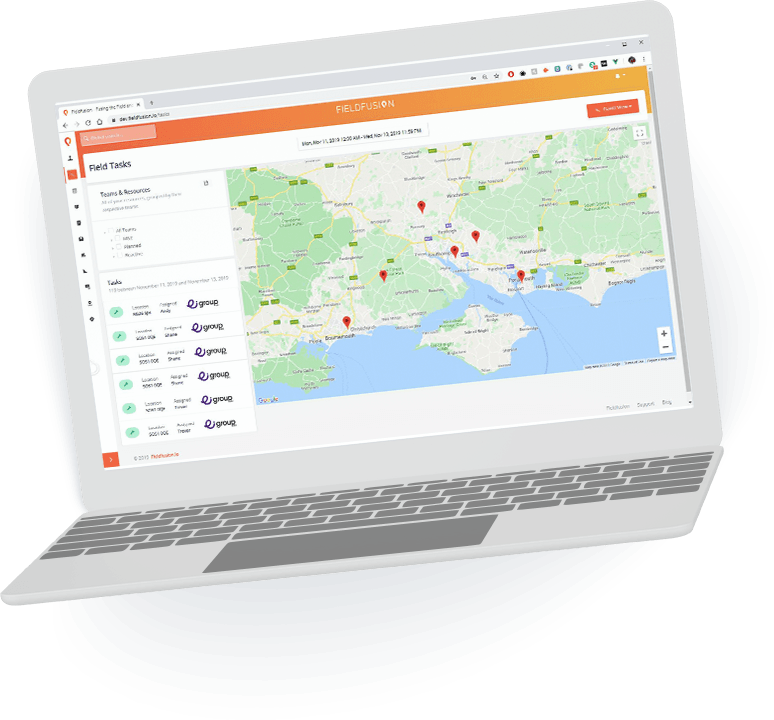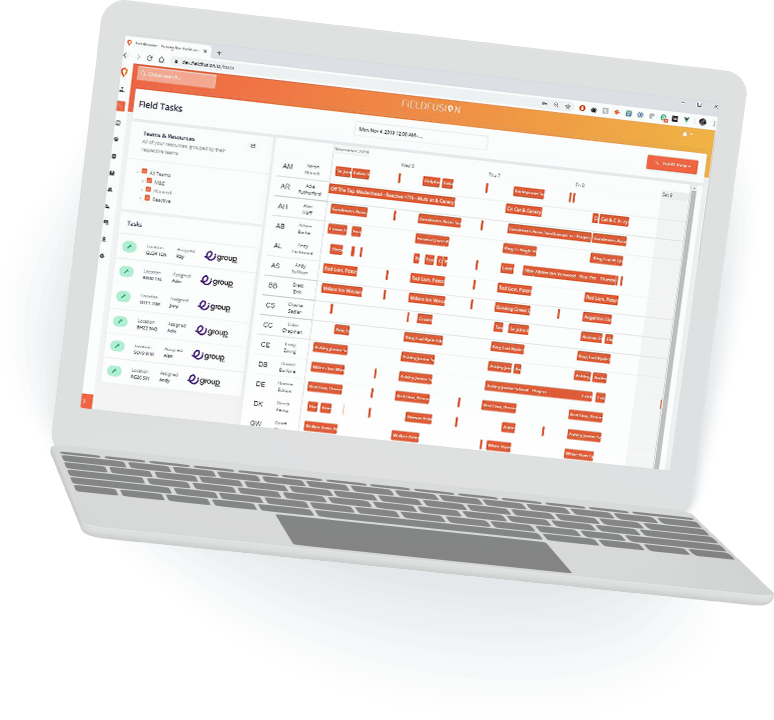 Communication
Staff on site and in the office can communicate seamlessly with one another using Fieldfusion's built in chat feature. This ensures customers are kept informed, with all information available at the touch of a button.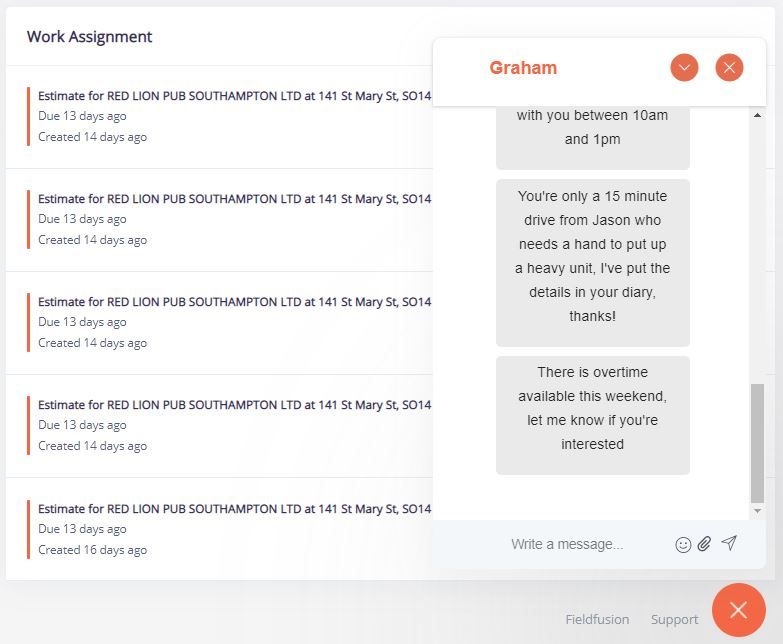 Traceability
Clear knowledge of each job and roofer is made possible. Create customisable task statuses and monitor where jobs are at.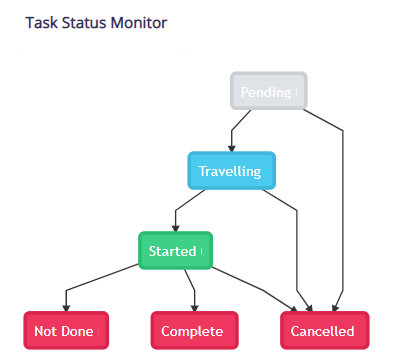 Health & Safety
The Forms Portal is designed to meet your compliance needs, particularly working at height. Additionally, the RAMS Creator Tool is ideal for pre-job risk assessments tailored to each job.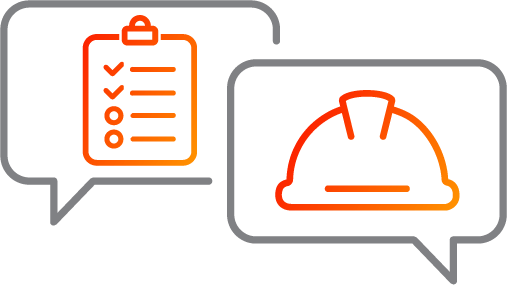 Ready to see how Fieldfusion can benefit your residential roofing business?