Telecoms and Broadband
The Fieldfusion cloud field app speeds up your telecoms and broadband business.
The Problem:
Your telecoms and broadband engineers rely on exceptional communication with the back office. This is important not only for scheduling reactive, routine and planned work, it is also essential to provide transparency across jobs, particularly with Health & Safety compliance.
Real-time
With real time job scheduling and management it is possible to keep both engineers and customers informed clearly in real-time.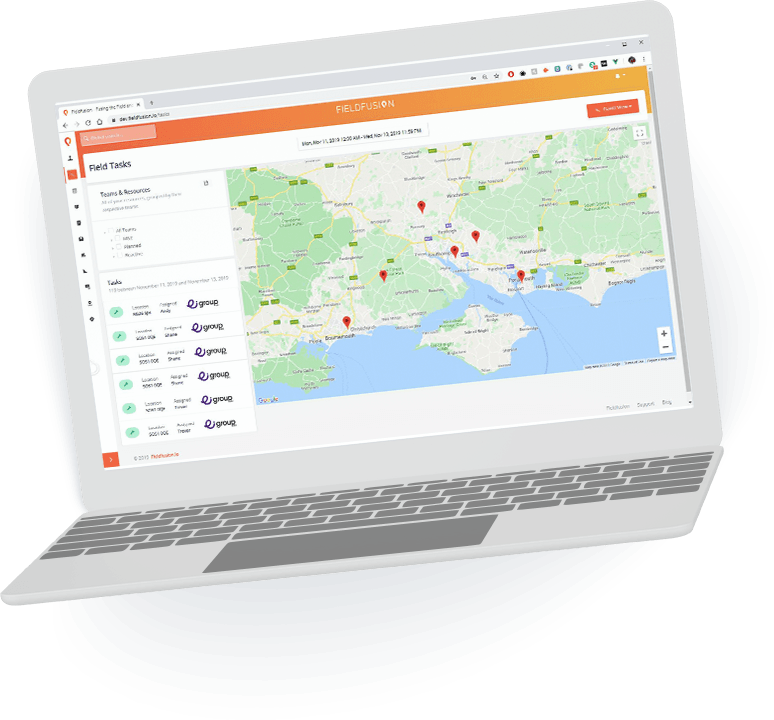 Scheduling
Fieldfusion is ahead of the game with intelligent Gantt chart scheduling which makes it easy to diarise the right engineers at the right time in the right location.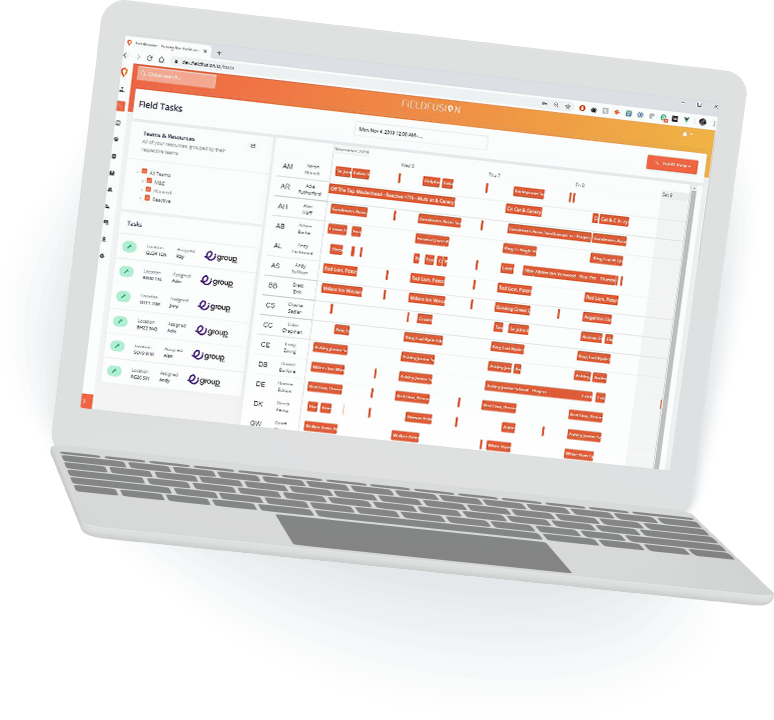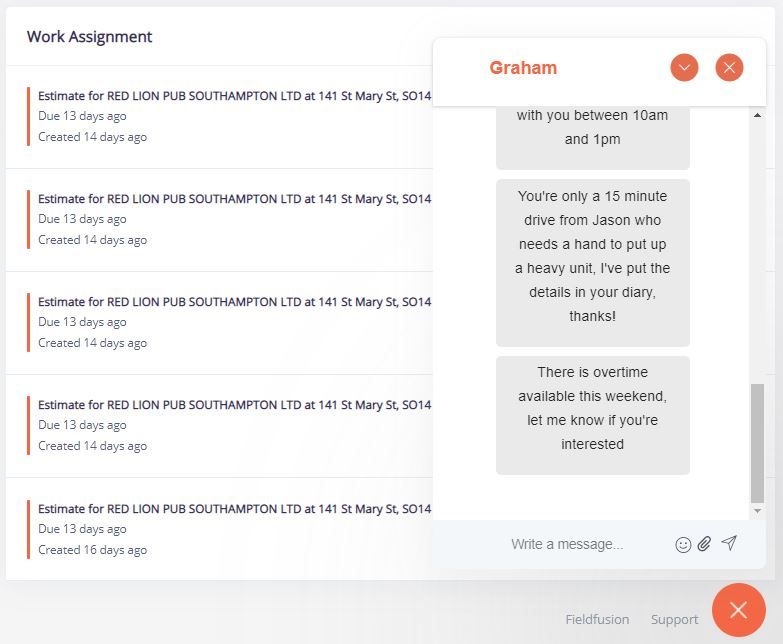 Traceability
See what's happened with an individual job, an engineer or understand patterns in order to inform business decisions.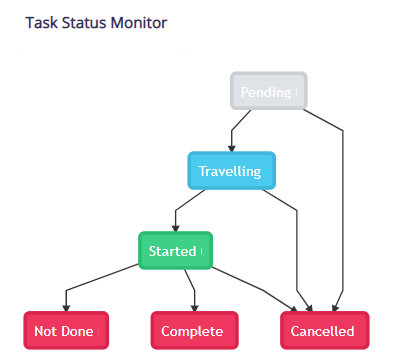 Health & Safety
Telecoms and broadband engineers find the Fieldfusion Forms Portal to be a cut above the rest. Industry-specific documentation works alongside Fieldfusion's unique RAMS Creator Tool.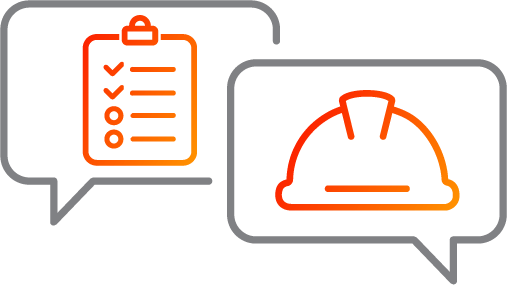 Ready to see how Fieldfusion can increase efficiency for your telecoms and broadband business?