Customisable Reporting
Easily manage KPI and SLA data to help you make more effective planning decisions.
Accurate data is vital, but if it isn't presented clearly it can lead to frustration and missed opportunities.
Often it's the dashboards, statistics and reporting which let down other field service management apps. Fieldfusion's solution stands out by being simple, powerful and informative — utilising automation to deliver key data to provide you with valuable insights to help drive change.
Business Performance at a Glance
Our powerful reporting technology allows comprehensive reporting and analytics at the touch of a button. Whatever information you need, you can bring it together in Fieldfusion — from task completion percentages, to first time fix rate.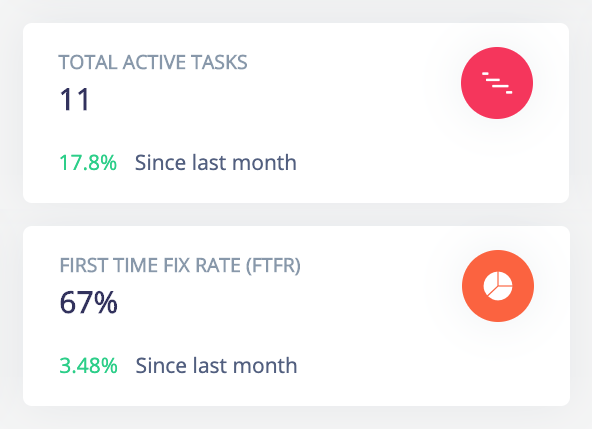 Easy Scheduling
Your customisable dashboards are designed to make scheduling as simple and as easy as possible. Using intelligent Gantt charts you can visualise the dependency relationships between aspects of each job, such as workforce availability and required skills.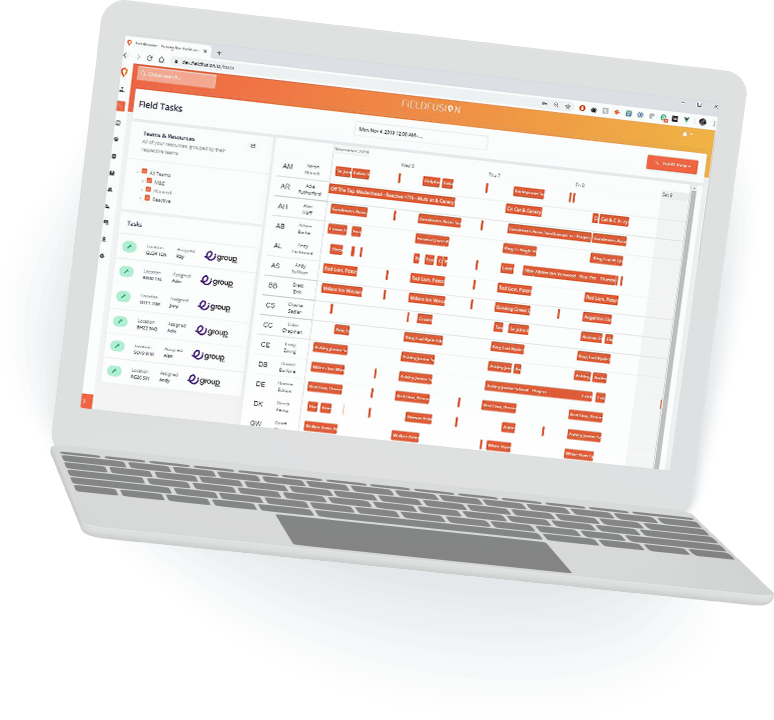 Have it your way
Reports can be viewed within Fieldfusion via the dashboard and can be exported to PDF and Microsoft Excel as required.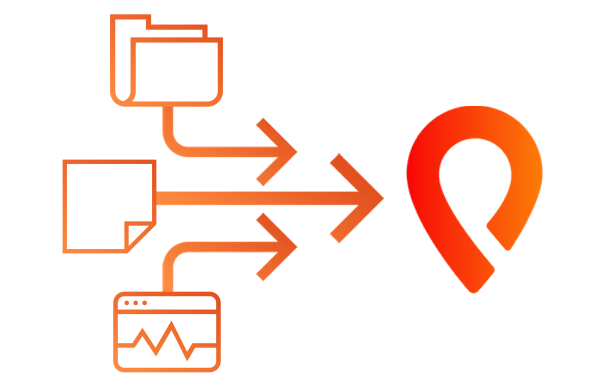 Operational Clarity
---
Avoid the need need to manually bring together information from multiple sources. Instead, all data is in one place within Fieldfusion, ready to be used as required. Bring up KPI and SLA data with ease.
Dynamic Features
We've enabled Fieldfusion's dashboards and reporting tools to be easily adaptable for your business or operating sector.
Customised Reporting
Fieldfusion allows you to create and use reports to really explain your business, putting you in control. Choose from our wide selection of standardised reports or create your own.
Insightful Analytics
Fieldfusion handles all your data securely, giving you the power to make clearly informed decisions.
Configurable Dashboard
With Fieldfusion you are not constrained by a standard dashboard design. Instead, you are in the driving seat. Configure the dashboard to suit your business.
Business Control
Our customisable reporting dashboards put you in control —get immediate oversight of KPIs or SLAs, or dive deeper into your data. The choice is yours.
Intuitive and Simple
With clear visualisations and intuitive processes, Fieldfusion's dashboard is designed for ease-of-use.
Take control. See Fieldfusion's customisable reporting features in action...