Facilities Management
Fieldfusion fuses your helpdesk, sub-contractors and resources to make your life easier.
The Problem:
Facilities management is a daily, complex juggling act. Reactive works and maintenance arising through the help-desk sit alongside vital routine maintenance requirements. Contractors need to be dispatched according to skill, availability, location and cost considerations. The result is a complex system where inefficiencies result in cost-overruns and mistakes can occur frequently.
The Solution:
Fieldfusion's automated functions simplify and streamline complex processes to increase task efficiency, resulting in a workflow delivering more effective facilities management. Fieldfusion's exceptional job management and scheduling mean facilities managers gain vital organisational oversight.
Real-time
As the helpdesk responds to stakeholder concerns, scheduling and subcontractor time can be managed effectively with real-time updating.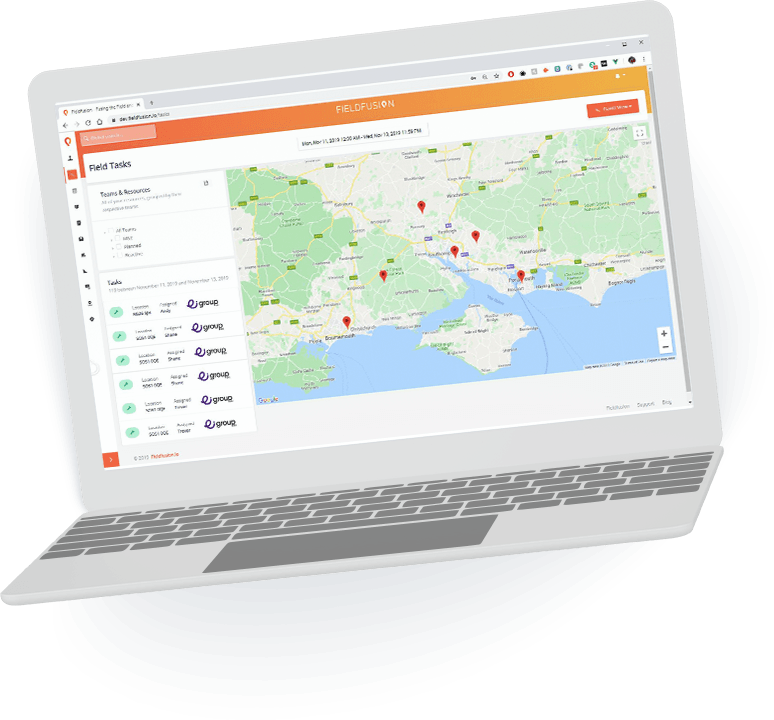 Scheduling
The management of numerous contractors working on a variety of complex jobs across geographically widespread areas can be displayed, organised and understood clearly via Fieldfusion's intelligent Gantt charts and integrated mapping and location functionality.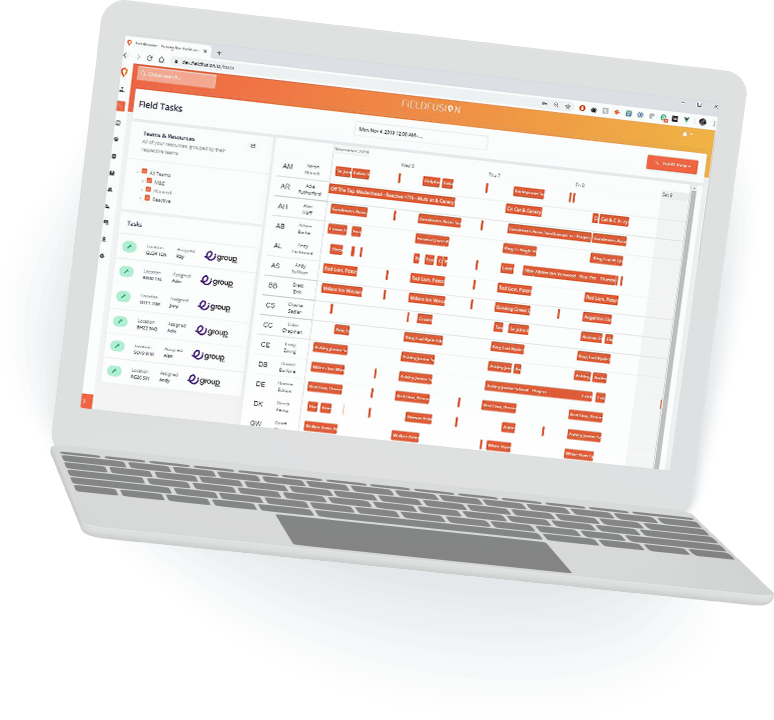 Communication
Users can be kept up-to-date with the progress of their jobs, and communication between contractors and the office is clear and recorded.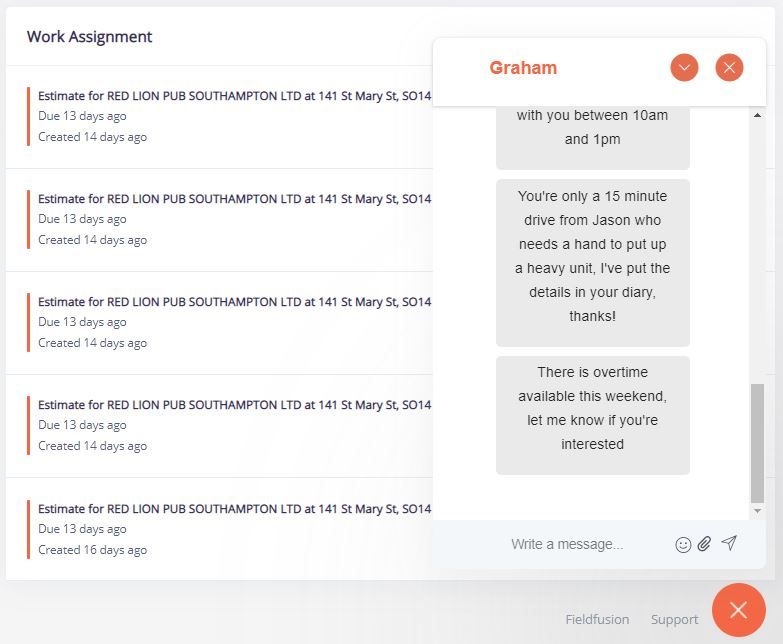 Traceability
Progress on workflows is built into Fieldfusion so that facilities managers can gain insight of KPIs and SLAs.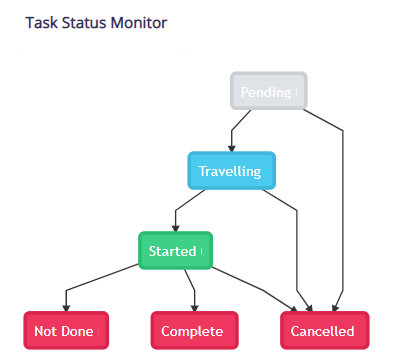 Health & Safety
Office staff and subcontractors in the field can access a full range of relevant H&S forms and documentation, especially vital to those required by trade regulations, e.g. NICEIC and Gas Safe Register.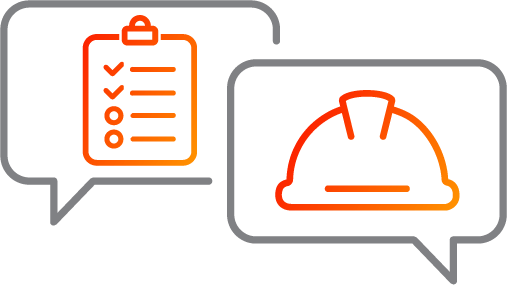 Ready to simplify facilities management with Fieldfusion?