Plumbing & Heating
The Fieldfusion mobile workforce app simplifies workflows for your plumbing and heating engineers.
The Problem:
Your business operates in a highly regulated sector where statutory Health & Safety requirements must be prioritised. Typically, managing plumbing and heating jobs faces difficulties arising from a lack of workflow integration. Jobs vary from reacting to breakdowns to scheduled servicing, to signing-off and recording H&S paperwork, to tracking quoting and invoicing.
The Solution:
Fieldfusion is the ideal fieldwork app for plumbing and heating businesses. In one place you can action and view quotes, invoices, jobs, customer locations and more. With a platform which works as effectively for breakdowns as it does for routine servicing, you can exceed customer expectations and boost loyalty. Gas Safety Certificates and all other relevant industry forms are available through Fieldfusion's Health & Safety Portal.
Real-time
Fieldfusion gives real-time insight in to engineer locations and jobs with intuitive mapping functionality.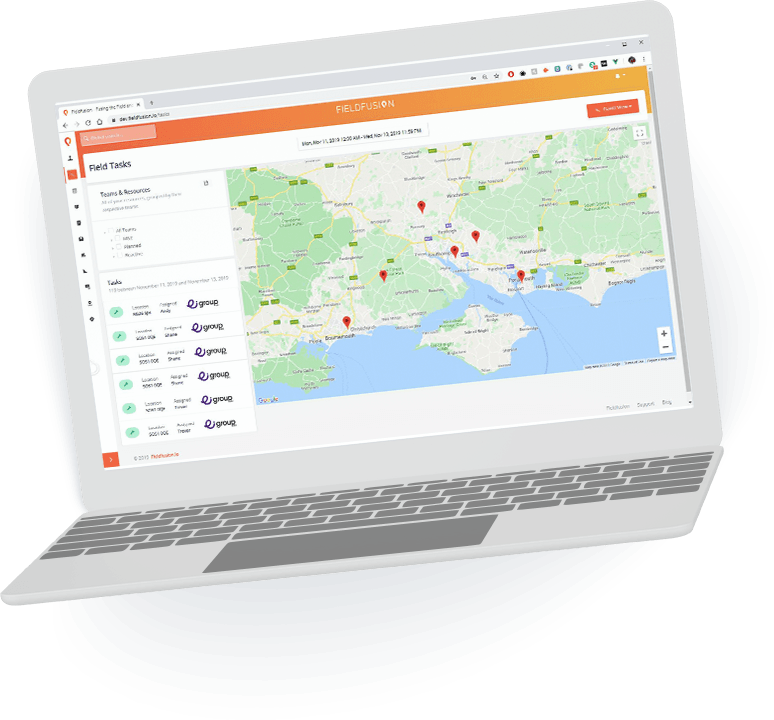 Both routine and breakdown jobs can be scheduled with ease using the intelligent GANTT chart display with its drag and drop feature.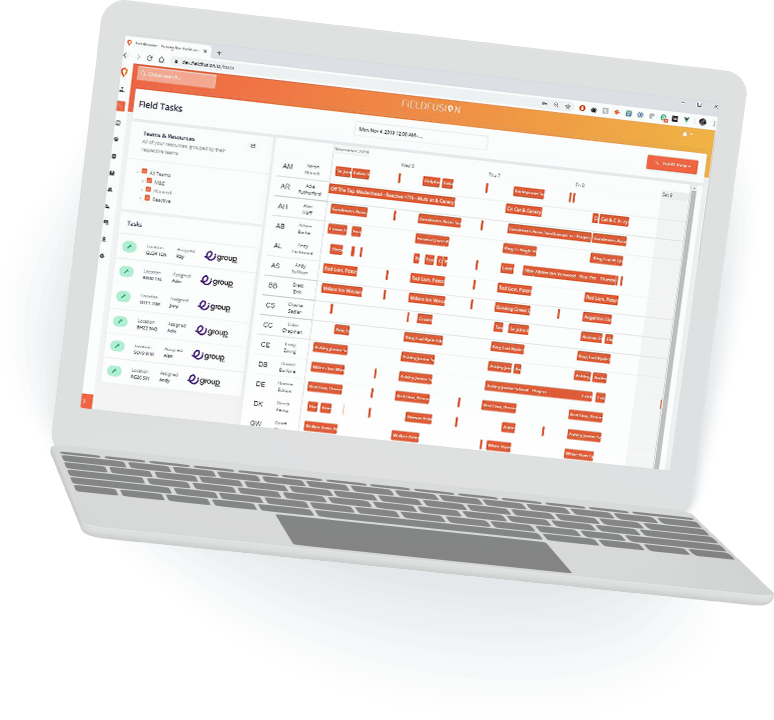 Communication
Fieldfusion has a built in instant messenger service so your dispatchers don't need to manage multiple sources of communications.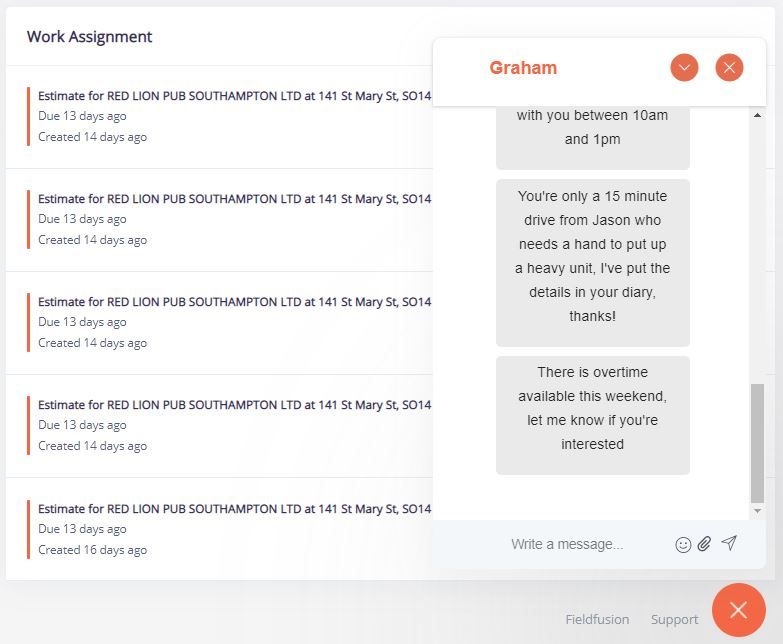 Traceability
Be fully compliant and gain insight into all engineers at all times.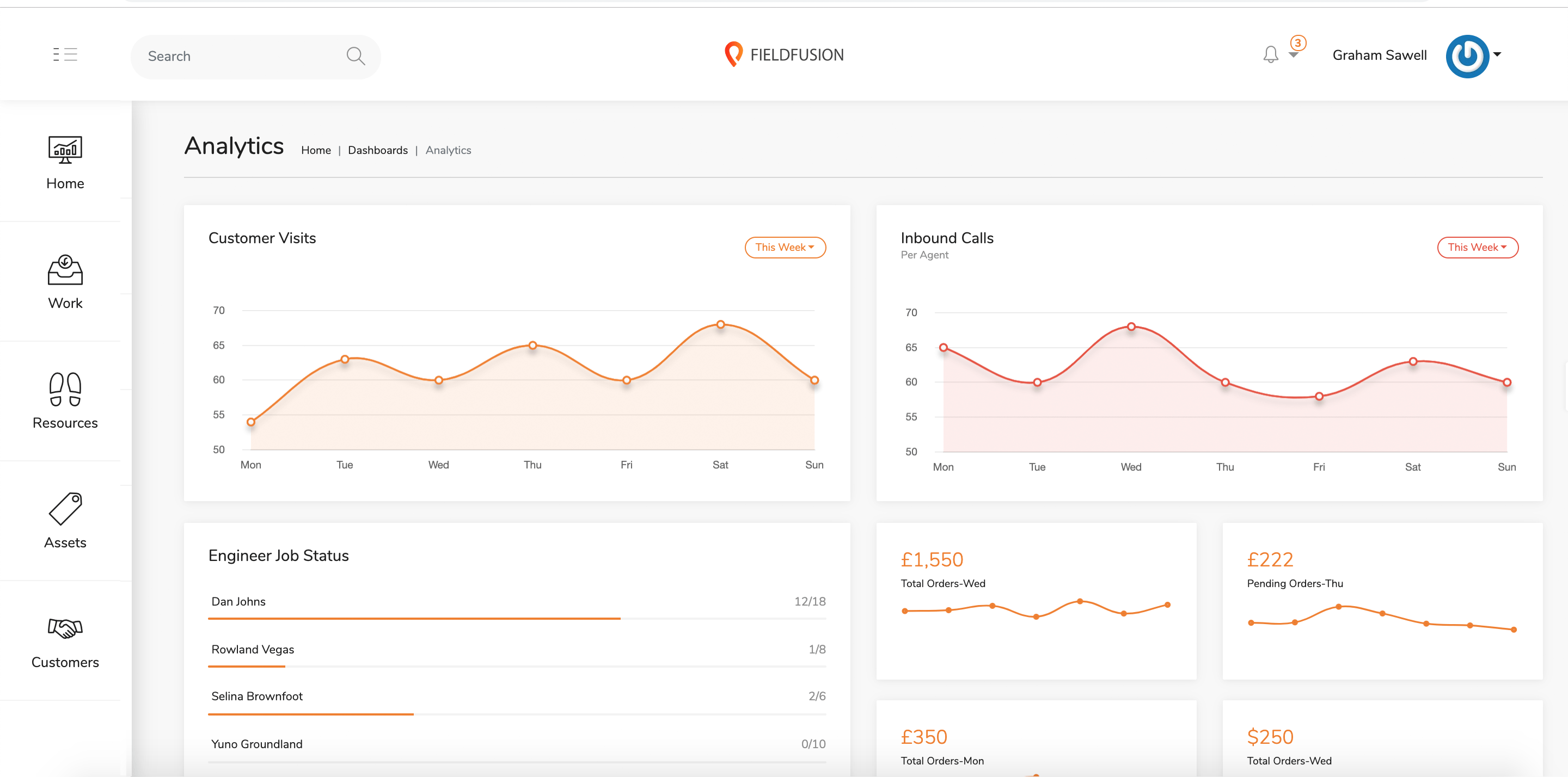 Health & Safety
The Fieldfusion's industry-leading H&S Portal provides a secure means of managing H&S successfully in the field.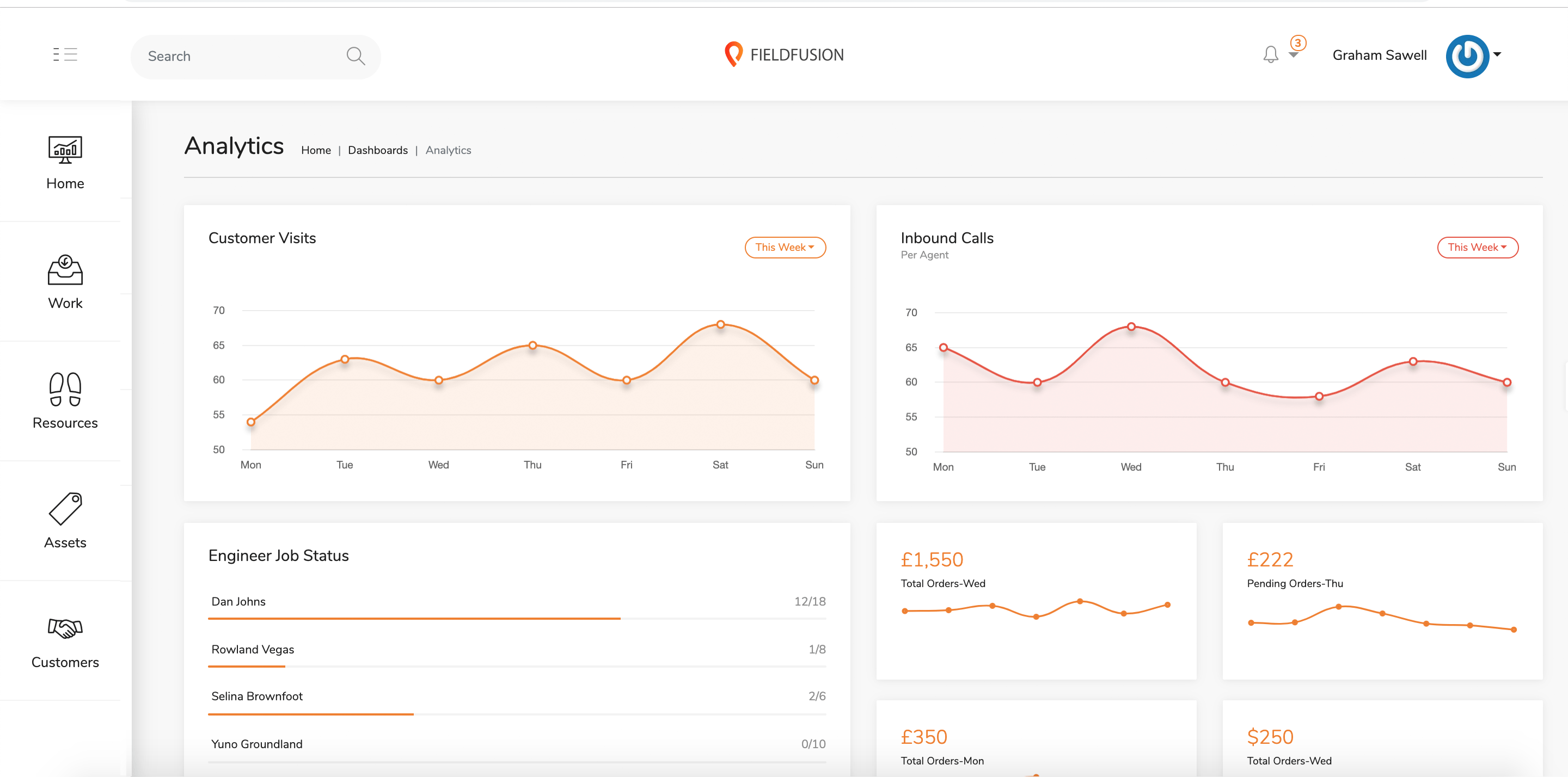 Ready to see how Fieldfusion can benefit your plumbing and heating business?