Smart Gantt Scheduling
Visually informative Gantt charts simplify your planning and scheduling process.
The Fieldfusion cloud mobile workforce app provides exceptional job scheduling functionality.
Designed to eliminate the complications of planning fieldwork, Fieldfusion's scheduling features use visually informative, intelligent Gantt charts to simplify and automate complex processes.
Gantt-based Diary Management
Using drag-and-drop functionality, manage multiple complex diaries and schedules easily and in one place with multiple viewing options available via clear, insightful dashboards.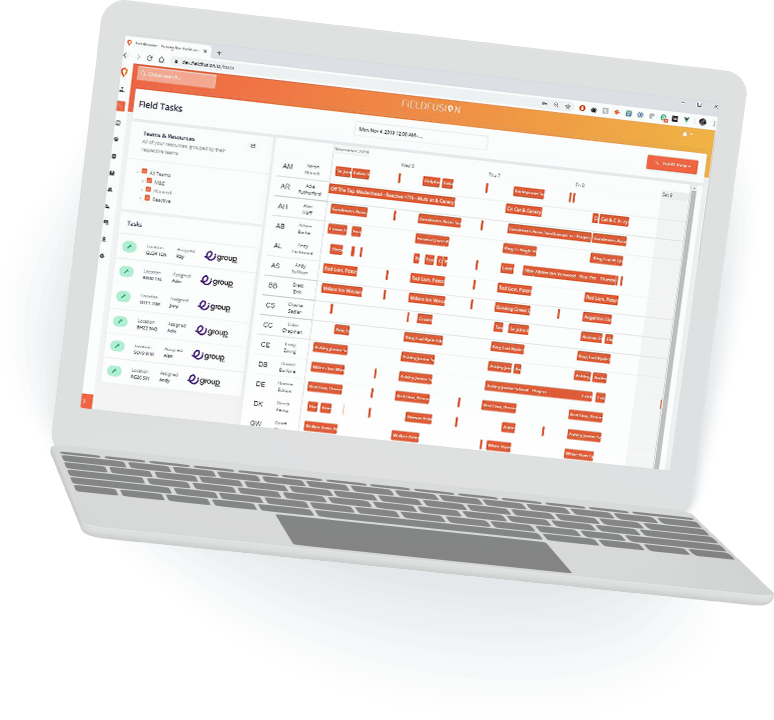 Intelligent Scheduling
Our system automatically filters engineers by availability, location, certifications and skills. Need an engineer who can get to site in 1 hour, who is DBS checked, and has a CSCS card? Fieldfusion will show you only those technicians who fit that criteria.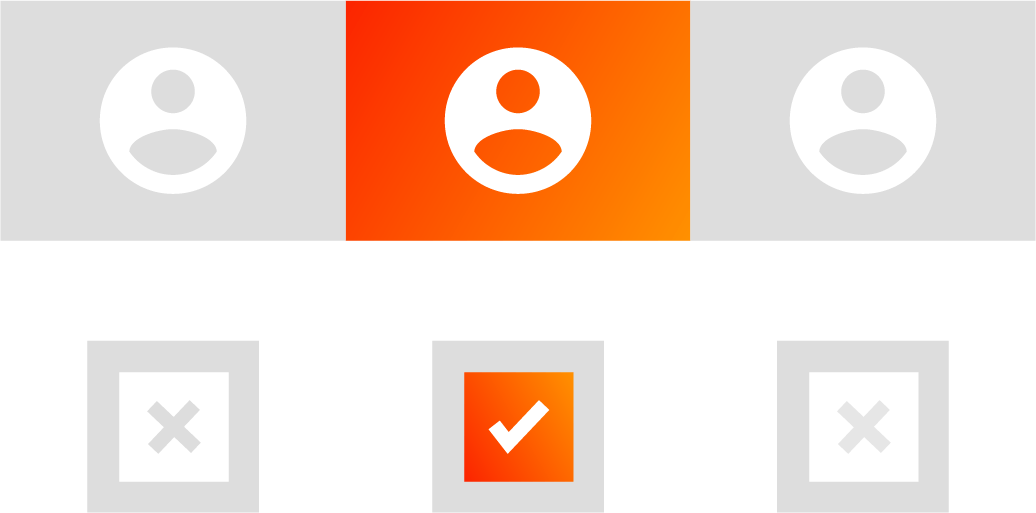 Tracking
Engineer locations can be visualised on maps, in real time, within the Fieldfusion app. This helps ensure engineers' safety and security and helps optimise job scheduling. This is also particularly useful when responding to emergency calls as back office staff can quickly identify the closest engineer.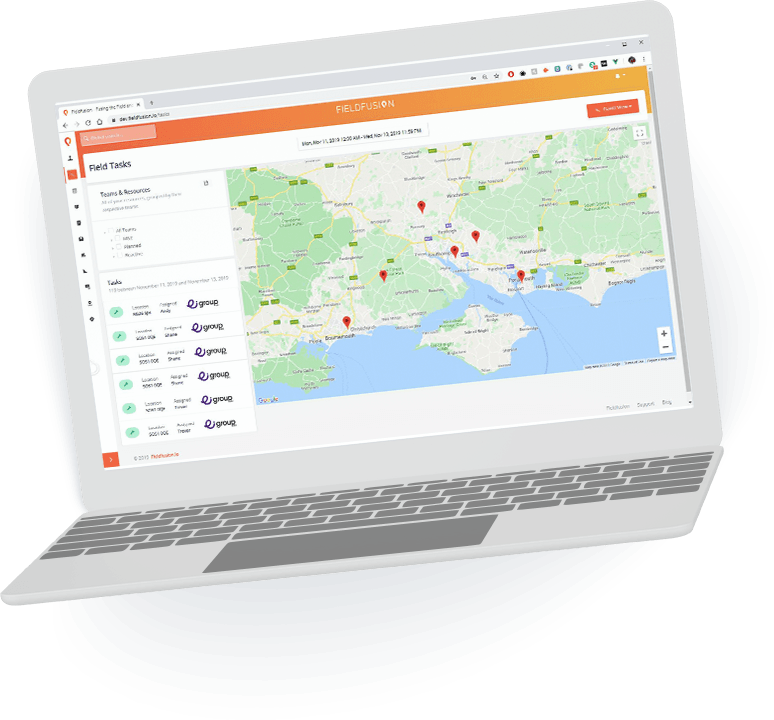 Knowledge
---
You have a wealth of information available, from the skills of available engineers to parts order statuses. However it can be nearly impossible to manage this knowledge manually in the detail and timescales you need it.

Fieldfusion puts knowledge firmly in your hands, allowing you to send the right engineer at the right time, resulting in increased customer satisfaction.
Real-time
Real-time updates enable schedules to be correct at all times. With changes such as cancellations or part requirements, the time of each engineer is used more efficiently and effectively.
Automation
Scheduling and planning typically requires the management of large volumes of complex data. Fieldfusion uses intelligent algorithms to automate processes so staff can move from fire-fighting across multiple apps to overseeing everything from within the Fieldfusion app.
Logical
We take a logical approach to scheduling and planning fieldwork. Fieldfusion makes intelligent suggestions but your employees are still in full control. We enable efficiency with clear and straightforward processes and visually insightful data.
Oversight
Fieldfusion allows you to reduce the difficulties associated with the complicated task of creating, scheduling and managing multiple jobs across large field teams.
See the scheduling and planning features of Fieldfusion in action...